DIY hair purse
Creepy or high fashion? This Marni "goat hair bag" inspired tutorial shows you how to create this fashion statement purse. I wore this on a night in town and got tons of great comments! A "shaggy" idea, indeed!
Material needed:
- A long strap purse
- 1 hair extension piece
- Staple gun
- Glue gun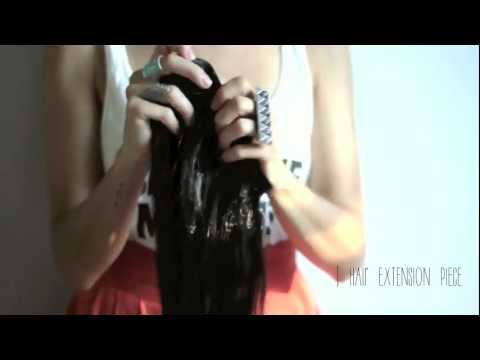 I KNOW! this DIY bag is kinda creepy, but overall, don't you think the final look is fierce?  I got inspired by this amazing Marni goat hair bag, and the more I looked into it, the more I found inspiration for this project.  I wore this on a night downtown and got TONS of good comments!  I think the look is very high fashion, do you?
My inspiration:
Marni goat hair leather bag:
Alexander Wang goat hair boots and YSL pumps
Maison Martin Margiela's goat hair scarf:
My DIY:
Image source: Trendhunter,  Ssense and Talk Shoes
SO!!  CREEPY… OR AWESOME ???  ;)